Learning a new language has a wide range of benefits, one of which is that it can help you during your job search. Whether you are a French native, or someone who has relocated to France, being able to speak a second language can make your CV more competitive, help you to land a job with a higher salary, and can opens doors to international job opportunities.
According to a report from Eurostat, 88% of pupils in higher education within the European Union were learning English as a second language, so the number of bilingual job seekers is only going to increase in the future. In addition to English, other languages in demand in the French job market are German, Spanish, Italian, Arabic, and Dutch.
​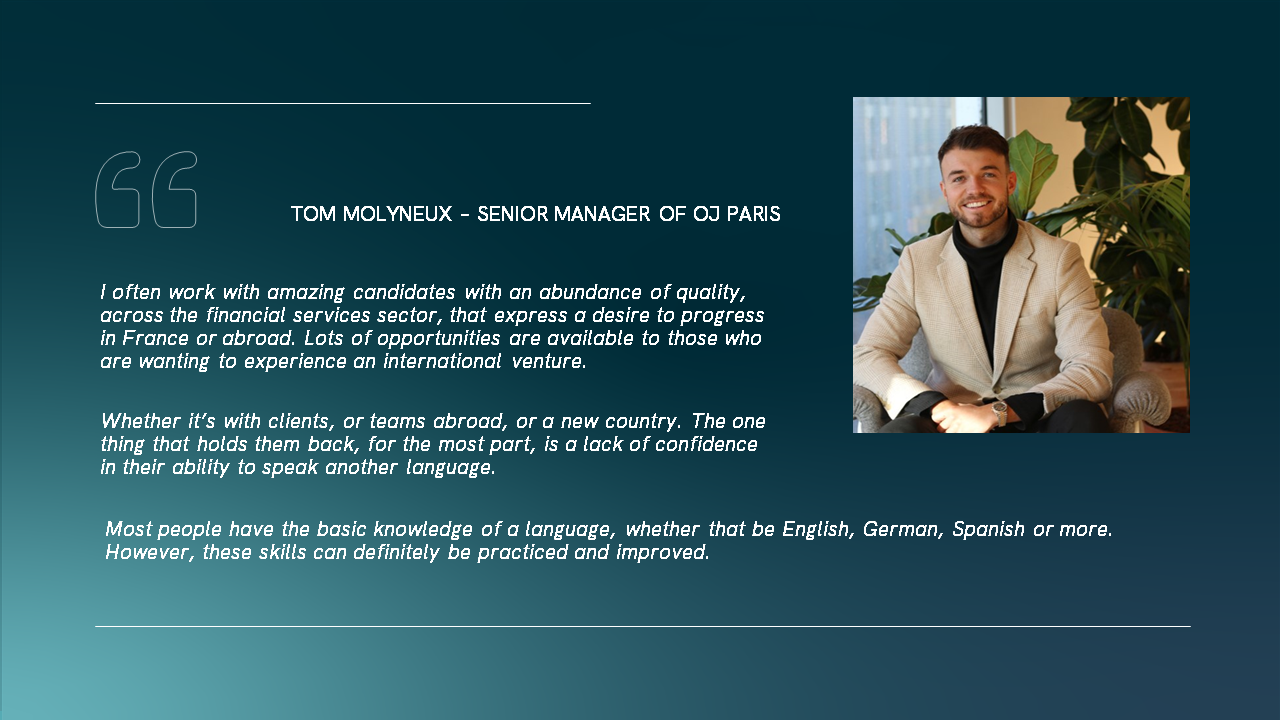 We've summarized the benefits of learning a new language when it comes to job searching in France, as well as some tips on improving your confidence, below:
Build a more competitive CV
24.7% of people in France speak two or more languages, according to a survey by Statista. Being able to add a second language to your CV could be the skill that puts you just ahead of your peers with similar work experience and qualifications. Even if a business does not have additional languages as a requirement, having this skill in your arsenal shows employers that you have good communication skills and is a great talking point to capitalise on in your interview.
​
Achieve higher salaries
In some countries, research suggests that speaking a second language can add between 11% and 35% to your salary. This is not to suggest that you should ask for a higher salary than what is offered because you are proficient with languages, but rather that being bilingual may give you a better chance at achieving a wage premium for the same jobs.
​
More international opportunities
Having two or more languages listed within your CV can also make you a more attractive hire to companies which operate on an international scale, as well as open up more opportunities for you within that company. If you're someone who is interested in relocating, being bilingual could also help you secure a job opportunity which involves relocation, as well as assist you in settling into your new setting if this is something you decide to do in the future.
​
Additional cognitive benefits
In addition to all of the above, there is evidence to suggest that learning new languages can help improve your memory, communication, problem-solving. and critical-thinking skills. No matter what stage of life you decide to pick up a new language, taking language lessons or learning of your own accord is a great way to keep your brain active and learning new things!
​
Something we hear frequently when speaking with job seekers across France is that they have picked up another language, such as English whilst at school, but aren't very confident or completely fluent when speaking it day to day. Using English as an example, it's estimated that 20% of people in France are fluent in the language, and about 40% can have a simple conversation.
​
Below we've included a few helpful tips on building your confidence in speaking a second language:
Watch TV with subtitles - You may have heard this one before, but watching TV in your first language with subtitles in the language you want to learn (or vice versa) is a great way to both learn to read and speak the language. This also ensures that you're consistently exposed to new vocabulary, as well as common phrases.

Push yourself out of your comfort zone - One of the best ways to grow your confidence is to push yourself out of your comfort zone. If you can, attend some more advanced lessons, or even try speaking in another language for a small portion of your day, especially if you know anyone else who is fluent or trying to learn.

Practice, practice, practice! - To make sure you're consistently improving, make sure you're practicing whenever you can. Throughout your day, it can be something as simple as translating conversations that you have in your head, or things that you read online. When you come across a word or phrase that you can't translate, try Googling it!
​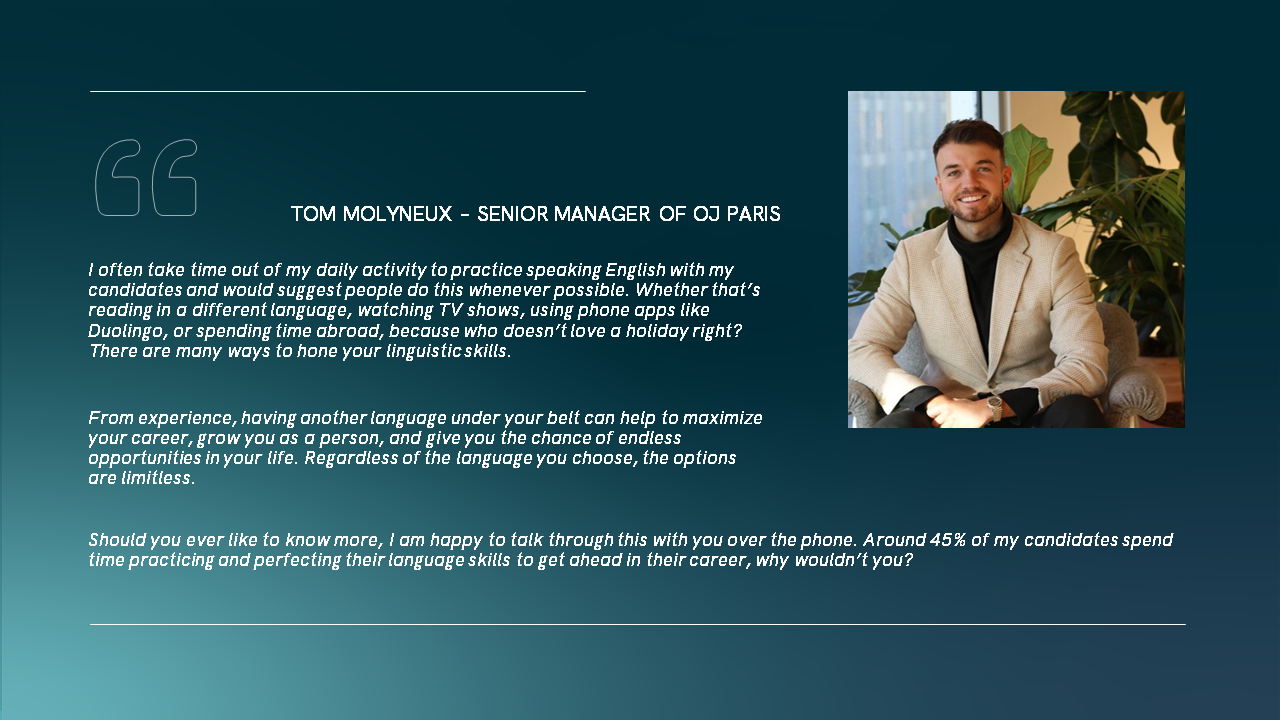 Over all, there are clearly a wide range of benefits to learning a new language both for your job search and beyond. If you're currently looking for a new opportunity, bilingual or otherwise, the OJ Paris team have a range of jobs listed on our website in disciplines such as: