Many of us will experience redundancy at some point in our career, so we've put together some helpful tips on how to turn the experience into a positive, and seize your next opportunity as soon as it arises.
From the Oliver James Manchester, New York, and Amsterdam offices, here are some of our consultant's tips on how you can bounce back from redundancy.
​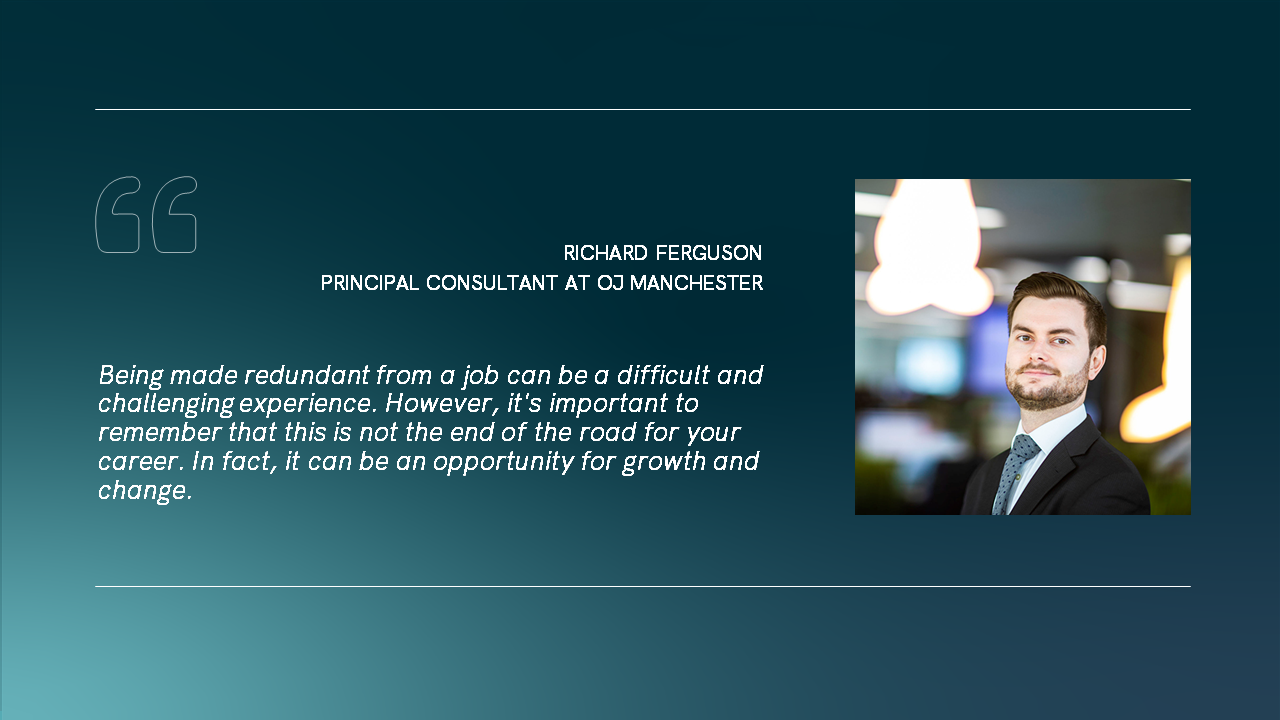 ​
​Re-evaluate your career path so far
Before looking for your next opportunity, take the time to assess where you are and where you want to be. Are you on the right path to achieve your career goals? Maybe this is your chance to apply for a position or a company that you have always thought about but never taken the leap!
"Losing a job can be a shock to the system. Take some time to reflect on your career goals and aspirations. This can be an opportunity to reassess what you want to do with your life, and what type of job would make you happiest. It also gives you the opportunity to try contracting or interim positions, allowing you to see if the role is right for you before committing to a permanent position." - Richard Ferguson, Principal Consultant
​
​Prepare for your job search
A great way to start out your job search for your next opportunity is to get in touch with a recruiter. A specialist recruiter within your market will be able to give you an idea of what the current job market is like within your industry, as well as provide advice on next steps.
Your recruiter should also learn your requirements in detail, so book in some time to discuss these and get a sense of what opportunities are available to you. Since the last time you were in this position, you're going to have more experience, references, and possibly even more qualifications, so staying positive about your current position is vital.
"Get in contact with a trusted recruitment agent to provide you with advice, insight, and proactively search for your next opportunity. Make sure you reach out to your professional network! Look over your CV and online presence, such as LinkedIn, and ensure they are up-to-date and accurately reflect your skills and experience. Throughout the process, keep up with current markets and consider taking a course or certification program to expand your skills. This can also be an opportunity to explore new interests and areas of expertise." - Richard Ferguson - Principal Consultant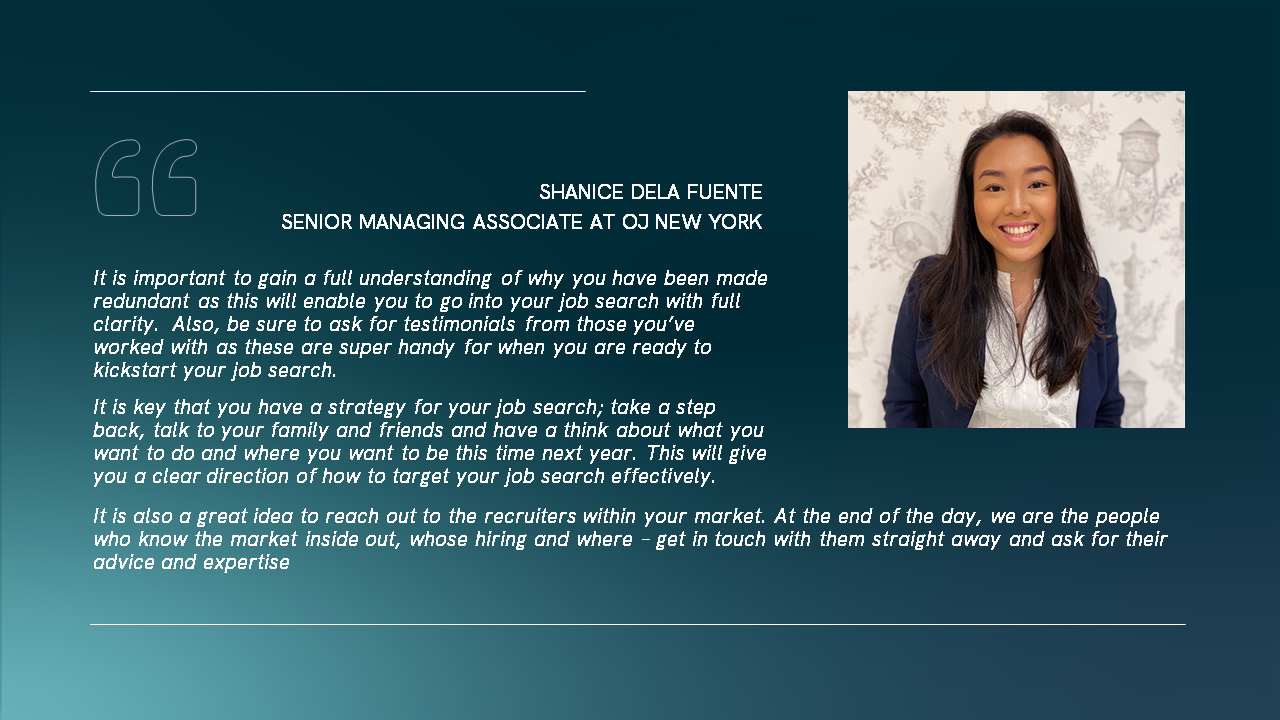 ​
Amend your CV and start applying!
Next, update your CV with your additional experience and skills. Once you're ready to start applying, take a minute to look back at what you've achieved so far. Remaining positive throughout the process may seem difficult at the start, but ensuring you are looking out for your own wellbeing and taking breaks when you need them can all help in turning the experience into a positive.
​"It's important to maintain a positive attitude during the job search process. Remember that every rejection brings you one step closer to the right opportunity. Stay motivated and keep working hard, and you will find the right fit for you." - Richard Ferguson - Principal Consultant
​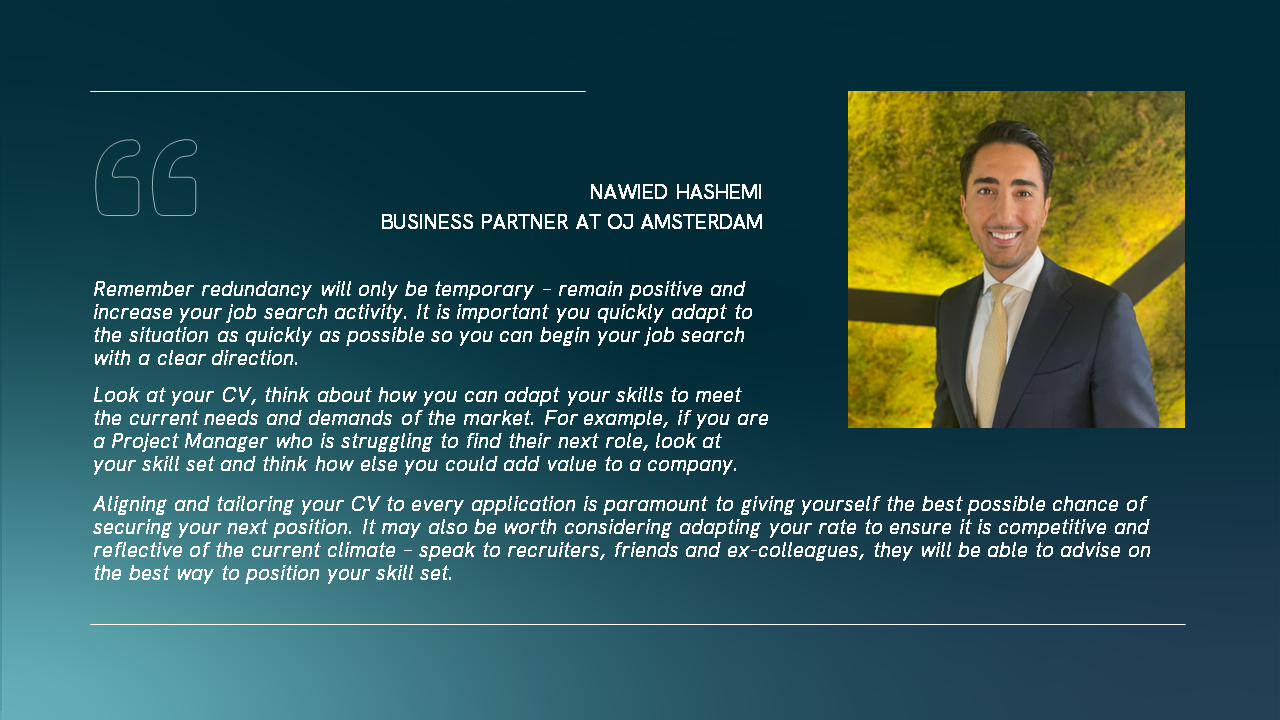 ​
Throughout the entirety of the process following redundancy, the key points to remember are to stay positive, remind yourself of your accomplishments, and think about how your experience can be turned into a new opportunity.
Whether you or someone you know has been made redundant, Oliver James' specialist consultants are based in 14 different locations across the world, you could be the exact person we're searching for.
OJ recruits in a wide range of disciplines, click the links below to view our latest jobs in: