For 2023, there is a forecasted spending within the Information Technology (IT) industry of $4.66 trillion worldwide. This covers spending on IT systems, software, and communication services, all of which require technology professionals for implementation and maintenance. The steady increase of global spend within the IT industry is encouraging for those looking for technology jobs, but your application will still need to stand out in a highly competitive crowd.
As specialists in the technology recruitment market, we've put together a list of constructive steps to help your next application land you your ideal opportunity:
​
​Tailor your CV for each business
You may have heard this before, but tailoring your CV for each application is vital! The more competitive a job opportunity is, the more that customizing your CV to tick all of the boxes for that role will help get your application through to the next stage.
When applying for technology jobs, make sure you include any specific qualifications, certifications, and scripting languages that you have experience in. At the start of your CV, including some information on what area of technology you're interested in and why will also help recruiters and hiring managers get a sense of your passion and personal interest in the subject.
"Something people often forget when writing their resume's is tailoring them to what they want to be doing next, not just focusing on what they're doing now. Talk about the tasks you are performing now that translate into the position you are applying for." - Max Heath, Managing Consultant at OJ Charlotte
Don't forget that soft and hard skills are both valuable to include in your work experience for each of your previous roles. According to a recent survey of recruiters from 98 different countries, the most in demand tech skills for 2023 are web development, DevOps, and database software.
If you're applying for your very first role and are unsure where to start with writing your CV, read our blog which answers some of the most common questions on writing a compelling resume.
​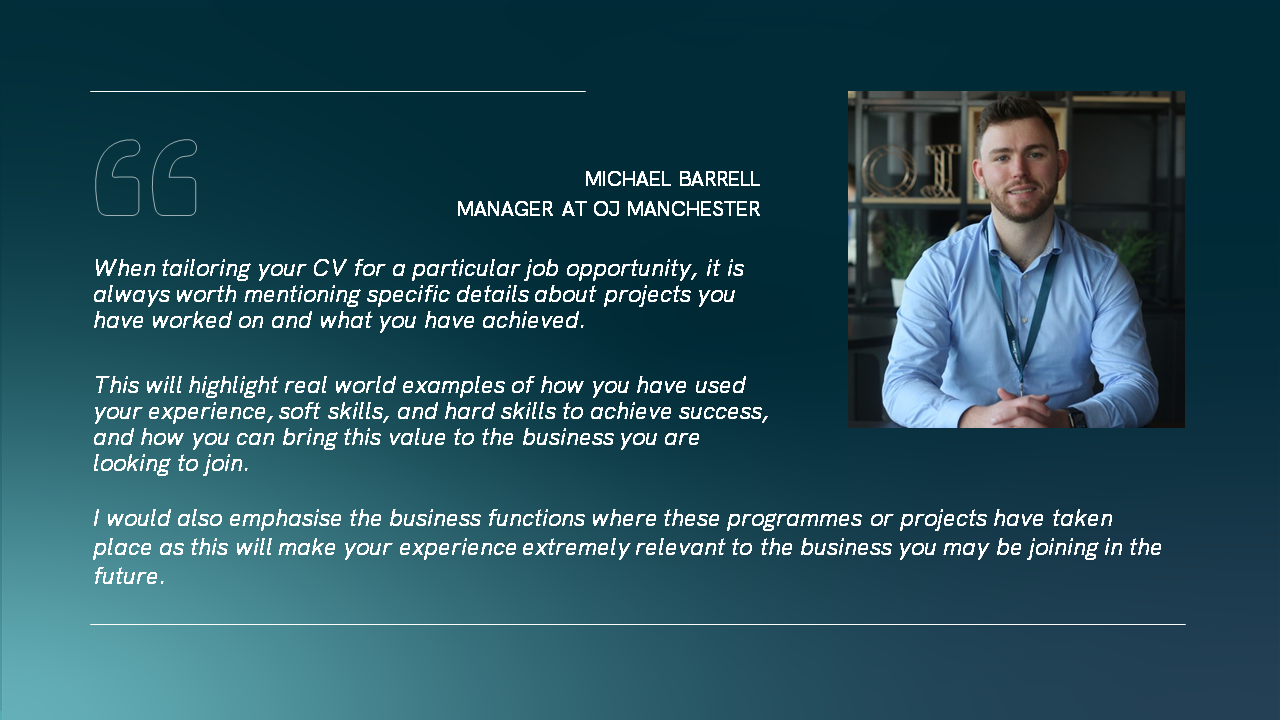 ​
Build your personal brand
Personal branding encompasses all the ways in which you present yourself to, and interact with, your intended audience. This includes both online and offline mediums. If you're wanting to position yourself as an expert in ERP for example, try activities such as attending networking events, joining online groups, and sharing articles with your thoughts within this subject.
This will help you build a network, enhance your own knowledge, and increase your presence both online and offline. If a recruiter or a hiring manager has already heard of you because of all of these factors before they've even met you, it can help give your application further authority over others as an expert in your field.
If you're looking for a place to start building your own knowledge, view our webinar on the Technology Market from an International Perspective.
​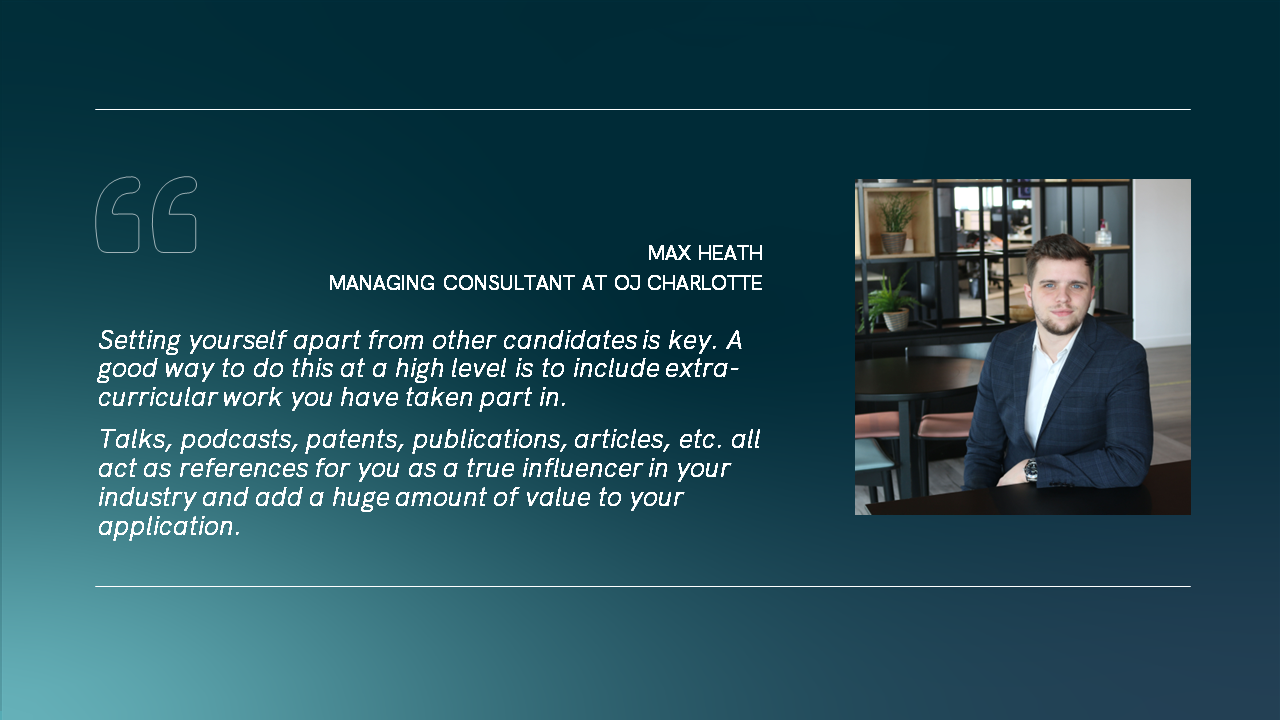 ​
Research specialist technology recruiters
Utilising a recruiter throughout your job search has a number of benefits. Finding the right recruitment business to help you locate the best opportunity for your requirements will take some research to assess the best fit.
We have dedicated Technology recruiters at OJ who will be able to provide you with candid advice and guidance throughout the job search process, have detailed market knowledge within your sector, and already have long-standing partnerships with a range of businesses within the technology sector worldwide.
Working with a recruiter can also offer access to exclusive opportunities which you wouldn't otherwise find online, just 20% of our current jobs are advertised on our website, so don't miss out on these as well as international opportunities. If you're thinking of relocating for work, view our blog to find out what you need to know before relocating.
​
Thoroughly prepare for your interview
Lastly, make sure you thoroughly prepare for your interview! Particularly within the Technology sector, researching the company, competitors, and the latest news and innovations could be what helps your interview stand out from the rest. You may often find yourself up against other job seekers which have the same or similar qualifications and experience to you, so what makes you different is you!
Whether it's your passion and interest in the job, or the transferrable soft skills that you have to offer, find what makes you a better hire and get this across in the interview as much as possible.
​
If you're looking for further guidance when writing your CV, read our CV Tips Guide for candid advice tailored each of our ten disciplines.​
If you're currently looking for your next opportunity, we have a wide range of Technology jobs available worldwide:
​